Egw Knife Wood Handle Fighting 6 Inch Blade Leather Sheath Rare Survivor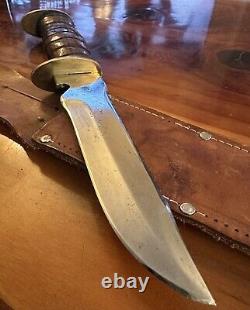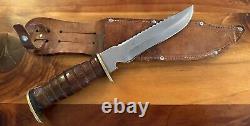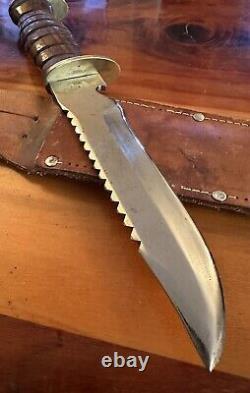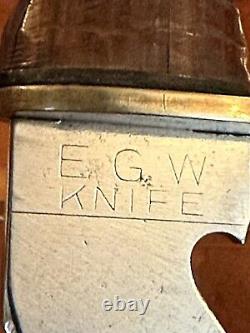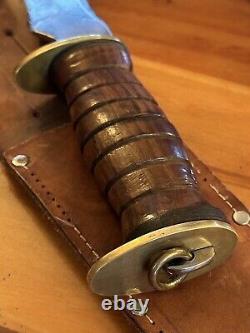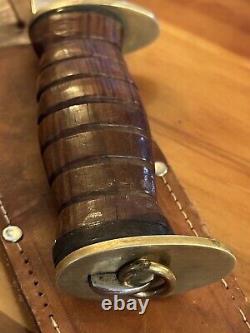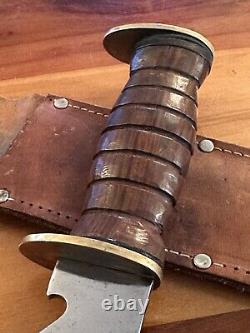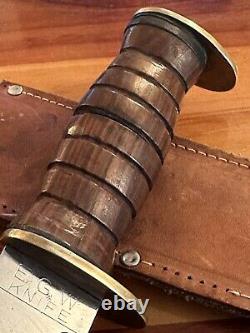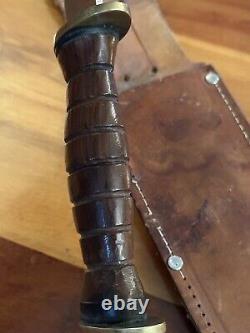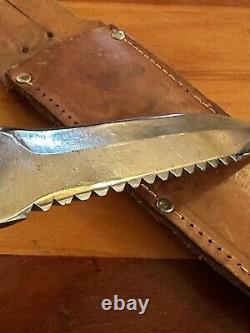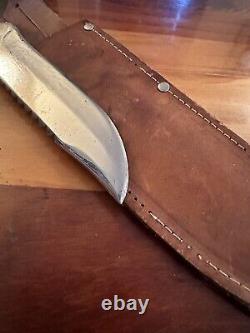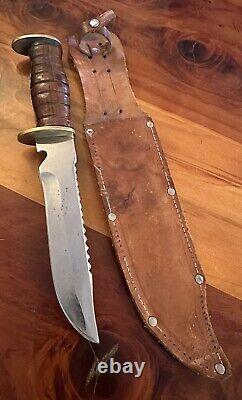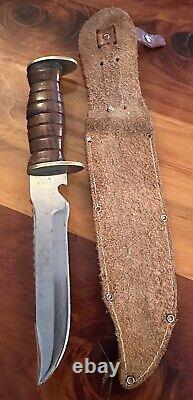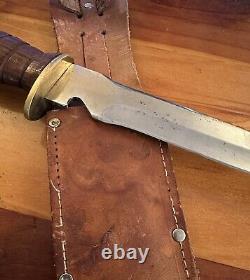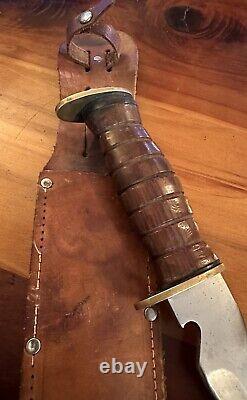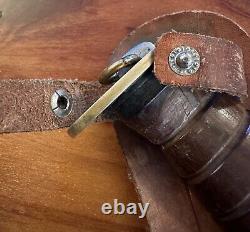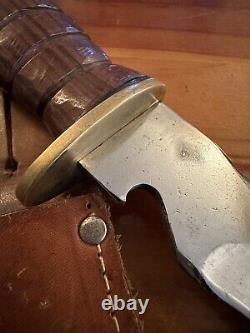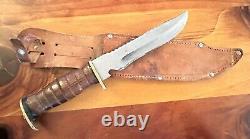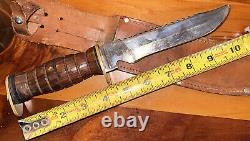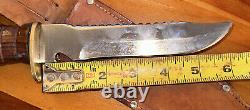 EGW KNIFE wo od handle with leather sheath. From the information I gathered, these blades are made of carbon steel and rust throughout the years. It is hard to find a knife like this in good condition. The blade looks like it has been sharpened at one point. The wood handle seems to be in really good condition.
The metal hoop on the backside the ring looks like it is in excellent condition also. The knife is exactly as pictured and exact knife you will receive in the condition shown. PLEASE EXPECT WEAR, SCRATCHES, STAINS, ETC. ON USED ITEMS IF THIS SORT. Thank you and good luck?
EGW KNIFE WOOD HANDLE FIGHTING 6 INCH BLADE LEATHER SHEATH RARE SURVIVOR.

---