Crocodile Dundee Hunting Knife Rustic Blade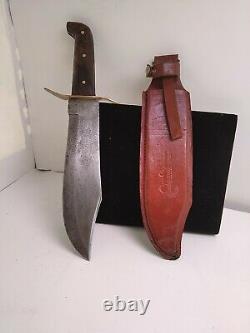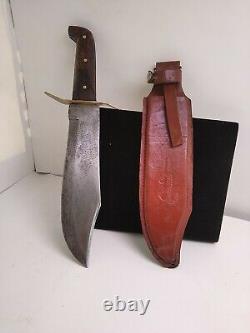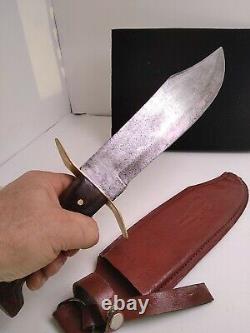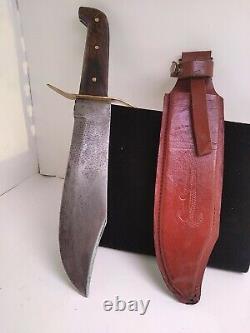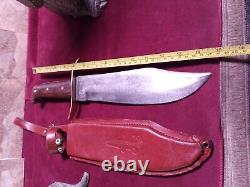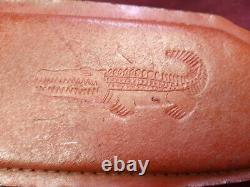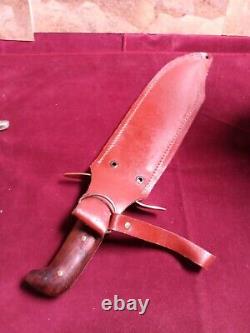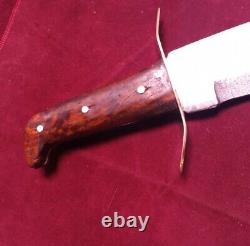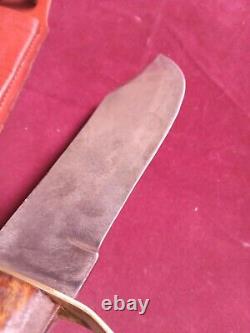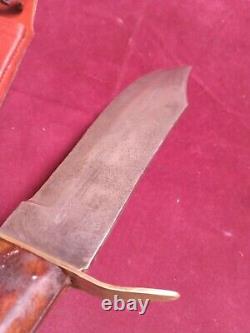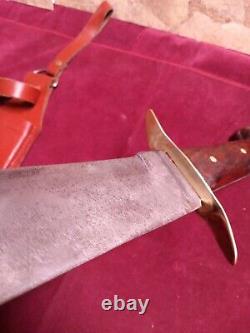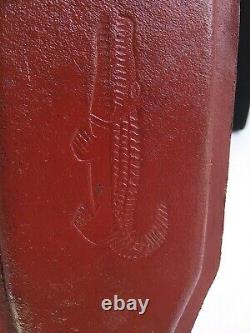 This Is A Very RUSTIC KNIFE, CROCODILE DUNDEE, BAD ASS KNIFE, COCODRILO DESIGN STAMP ON SHET, VERY WELL USED, NO CRACKS ON THE HANDLE OR THE BLADE, THE BLADE SHOWS PLATINA. AND IS VERY SHARP, PLEASE BE CAREFUL VERY DANGEROUS KNIFE, THE HANDLE IS MADE OUT OF WOOD AND BRASS. THE HANDLE AND THE KNIFE ARE WELL FIXED TOGETHER NO MOVING PARTS ON THIS KNIFE. THE RIVETS ARE STRONG AND WELL PLACE.
I WILL TAKE THIS KNIFE TO ANY PART OF THE WOODS ANYTIME ANY DAY. The shed fits perfectly into the knife. Please see your pictures for more details and condition pictures of part of the description.

---